Around this time of year we start gearing up for the holidays. Now mind you, we're not talking about Wal-Mart caliber preparations. We don't have 100,000 square feet to dedicate to ghost masks, plastic turkeys and blinking lights (heaven knows we wish we did). Our preparations are much more mundane. We have meetings to try and figure out products are going to be hot, which items to start stocking up on and we hire a slew of temp workers that we will discard without remorse once their soul had been destroyed the the "holiday cheer." It's the most wonderful time of the year, as the song goes. Where was I? Oh yes…
So this time of year we start gearing up for the holidays and one of the things that we think make great gifts are Fenix Flashlights. Fenix has a huge selection of flashlights and there's literally something for everyone. The tiny E01 series for a car or purse, Headlamps for the adventurer (and there are all kinds of  "adventurers" : the brave spelunker, the fearless mountain explorer or the foolhardy hero who decides  to "fix" that fuel pump themselves) and tactical flashlights for the lawman who has everything. In short, flashlights make great gifts.
I never really appreciated how good good flashlights can be. I grew up with the incandescent garbage that you now find in dollar stores (and I'm not trying to be insensitive, but once you've had a good flashlight you can't go back and a good flashlight doesn't have to cost a fortune). One of my very first nice lights was actually a Surefire flashlight. I think it was actually the first LED flashlight that I ever owned. I loved that light, but I confess that it was a little bulky. It served me well for two years before finally succumbing to the brutality of my children. I replaced it with the compact Fenix PD31. I love that light and used it for everything. However, after a repair on a friend's car it drove off into the night (with his car) and was lost. I'm really eyeing the new PD30 now. But I digress…  My point was that a really good flashlight is an essential tool for just about everyone. Even if you think you don't need a good flashlight you'd find yourself wondering how you ever lived without one.
Anyway!  I put together a quick list of Fenix Lights that would make great gifts: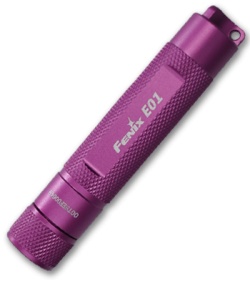 The Fenix E01 is a super compact light comes in a ton of great colors. It's a little less than 3″ and it's under $13.00. It's small size makes it ideal to keep just about anywhere (pants, purse, car, emergency kit, etc). At 10 lumens it's not super bright, but it's better than being in the dark!

The Fenix PD30 series is a great entry level LED flashlight. Adjustable between 10 lumens and over 200 lumens this light offers a lot of options. At a little over 4.5″ the PD30 series is a still small enough to conveniently carry and makes a great toolbox or car kit accessory. The PD30 is right around $45.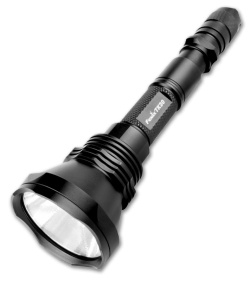 If you're looking for something bigger (and a lot brighter) then the Fenix TK30 might be what you need. With an output of up to 630 lumens and a beam distance of 225 meters the TK30 is built for serious lighting. The TK30 has so many operation modes it's mind blowing. $130.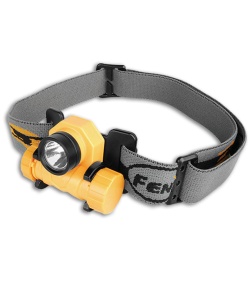 Finally if you need an inexpensive headlamp then the Fenix HL21 should be just the thing. At only $29 it's a steal. Providing up to 90 lumens and a 50+ hour runtime (lower lumen setting) this hands free light is both sturdy and practical.
So there you have it! A couple of fun gift ideas that should work for just about anyone. Men, women, even kids will all appreciate the excellent portable lighting that Fenix provides. Happy shopping.
---
Resources: Fenix Flashlights, Surefire Flashlights.
Posted October 31, 2011 (Happy Halloween).